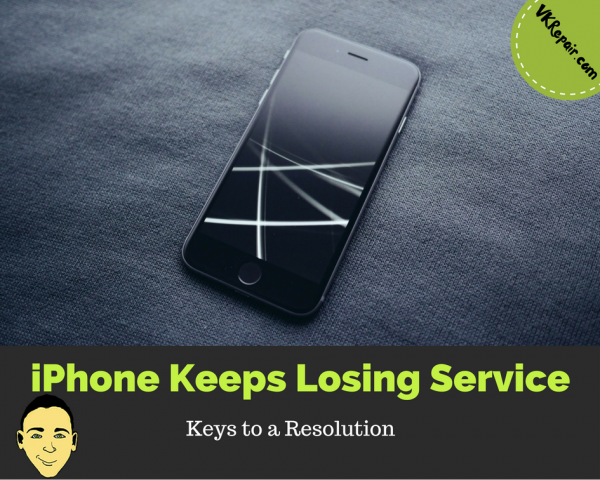 The iPhone Keeps Losing Service: Keys to a Resolution
If your iPhone keeps losing service and communication signals, there might be a variety of issues related to the problem. Fortunately, this article will be able to help you find out what those issues might be and how to resolve them without much hassle. Here are some of the most effective steps to take when you lose your phone service.
How to Fix no Service Problem on Your iPhone
Initially, you have to figure out what the cause of the problem might be. The most common cause of this problem is the location. It could be that you are located in an isolated place. If this happens, it would be best to find an area where you have a better signal.
It is important to note that your carrier may not have a cell tower that is close enough to where you are. This is a big problem if your iPhone loses service at your house. Before trying any of our recommended fixes, you should first determine if your iPhone is the only one that keeps losing service. Compare signal strength with someone that has an iPhone and the SAME carrier.
If both phones have weak or no service, then it is a carrier issue in the area you are in.
If you are in a building, try going near a window
If you are in a basement, try going upstairs
Most likely the cell tower is too far away to provide a strong connection. If that is the case, you have only two options if you get no service at your house:
Switch carriers

Not so easy to do if you are locked into a contract. However, it is worth a try to speak with customer service and tell them you have no service in your area.

Buy a cell booster for your home

You should speak with your carrier about a cell booster. If you complain enough, they might give you one for free.
You can buy a signal booster on Amazon, just make sure to register it with your carrier as there are regulations in place for these.
Cell boosters actually work. I only had 1 bar in my basement, but once I installed the booster, it went to 4 bars and I started to receive calls!
If your iPhone is the only one having no service, then try the possible fixes below.
You should keep your iOS software and settings updated regularly. There are two types of updates that you should check to make sure they are up to date.
iOS Update
Go to the Settings app
Press General
Press Software Update
If there is an update, it will allow you to download and install it right from your iPhone
Note: You can also check for updates via iTunes, just connect your iPhone to you computer.
Carrier Update
Go to the settings app
Press General
Press About
If there is a carrier update, you will be prompted to update
Reset Network Settings
If your iPhone is up to date, and you still have no service, try resetting the network settings. This will not wipe your iPhone, it will just reset the carrier settings on the phone.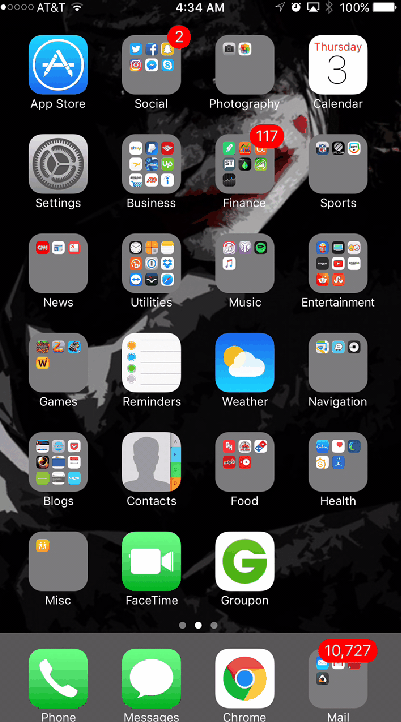 Go to the settings app
Press General
Scroll to the bottom and select Reset
Press Reset Network Settings
Remove Sim Card
The sim card is the iPhone's link to the cellular network. By removing it, you are essentially rebooting the network physically. It is worth a try to remove the sim card and put it back in.
On the right side of your iPhone, you will see a tiny hole
Bend a paperclip straight
Insert the paperclip into the hole
Push the paperclip until the sim tray pops out
Your iPhone should now say no sim on the top
Reinsert the sim tray
Make sure you insert the sim card back in WITH the tray, or else the sim will fall in and become stuck!
If this didn't work, you can also try getting a new sim card from your carrier.
Factory Restore your iPhone
If you tried all of the above and your iPhone keeps losing service still, your last hope may be to factory restore the iPhone. This will completely wipe all data and settings off your iPhone. It is important that you back up your phone so you don't loose everything.

First you will want to perform a back up. You can do this through an iCloud back up on your iPhone, or through iTunes on your computer. After you have backed up your iPhone it is now time to perform the factory restore:
Plug the iPhone into your computer via the lightning cable
Your computer will recognize the iPhone and iTunes should pop up
Head to the phone summary screen
You will see the restore button there, press it when you are ready
This restore will take some time, wait for it to be complete
I would suggest not to restore from your back up just yet. Check to see if this fixed the service problem you are having.
Check for Damage
It is important to check for any kind of damage to the iPhone. Be it water-damage or physical scratches, any kind of alteration in the physical appearance of the device can affect the signal significantly. This is the reason why you have to handle the gadget with care.
If you tend to drop your iPhone a lot, you may have loosened the antenna connection.  I am assuming your iPhone is out of warranty if you are reading this, or else you would have just gone to the store to have it looked at. Therefore, you should try to open up your iPhone and check the antenna. If it is loose, reconnect it. If it looks fine, it might be worth it to try replacing it. A replacement antenna for an iPhone is pretty cheap on Amazon.
Carrier Support
These are just some of the many steps that you can take to resolve the situation if your iPhone keeps losing service. It is important not to panic when losing signal. A clear head will always get you the help that you need.  If none of this has helped you, you should definitely call or visit your carrier's support page online.
AT&T
Phone number: 1 (800) 331-0500
Verizon
Phone Number: 1 (800) 922-0204
T-Mobile
Phone Number: 1 (877) 453-1304
Sprint
Phone Number: 1 (888) 211-4727
MetroPCS
Phone Number: 1 (888) 863-8768
Boost Mobile
Phone Number: 1 (866) 402-7366
Cricket Wireless
Phone Number: 1 (800) 274-2538
Please leave a comment below if any of these helped or you know another tip!