Any gamer who respects his work in the world of fantasy will need a reliable mouse that won't disappoint in a shooting game. Besides the badass design, such a mouse must support a series of features that allow for accurate movement on the screen and flawless action in game. Even more, you have to feel comfortable with the mouse that you'll rest your hand on for hours at a time. This is our Redragon M601 review.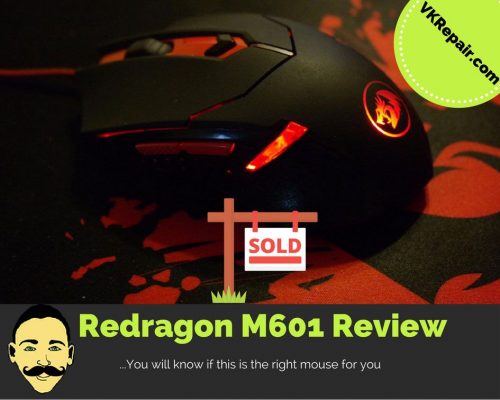 Since most action games are designed to use the mouse for shooting, walking, and any other important activities, the industry skyrocketed and created a whole new product called the "gaming mouse". This is usually more expensive than any regular mouse and supports a lot of interesting features like dpi and response time which are very important for a serious gamer.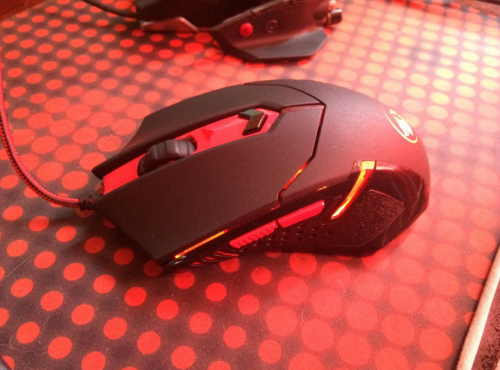 The plethora of products on the market made the job of finding an affordable mouse that has decent qualities quite difficult. That's why we made it our mission to find you an affordable product that won't disappoint and you can brag about in front of your gamer friends. The Redragon M601 review will show you the good and the bad this mouse has and, by the end of the article, you will know if this is the right mouse for you.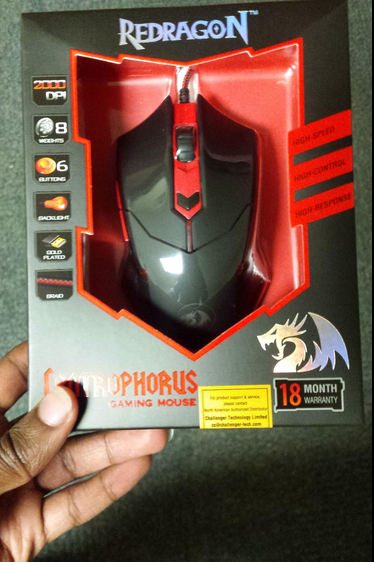 Redragon M601 Centrophorus-2000 DPI Gaming Mouse: Design & Comfort
When it comes to gaming gear, the design is very important. Any gamer loves to brag about gear power and quality and a fancy design will suggest this from the first time you lay eyes on the device. When it comes to the Redragon M601 mouse, the design doesn't disappoint. The mouse is created to look like a war machine and inspire fear in all your enemies' hearts.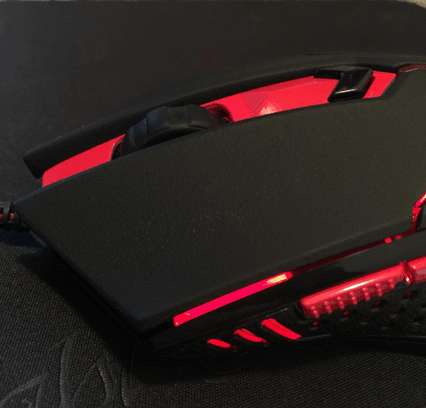 The shape is slick, remembering us of an hourglass and promoting a good grip. Also, the surface is matte, which means that your hand won't slip even after several hours of usage. The shape makes it very easy to hold and the hand will rest on its top naturally, without any accommodation effort.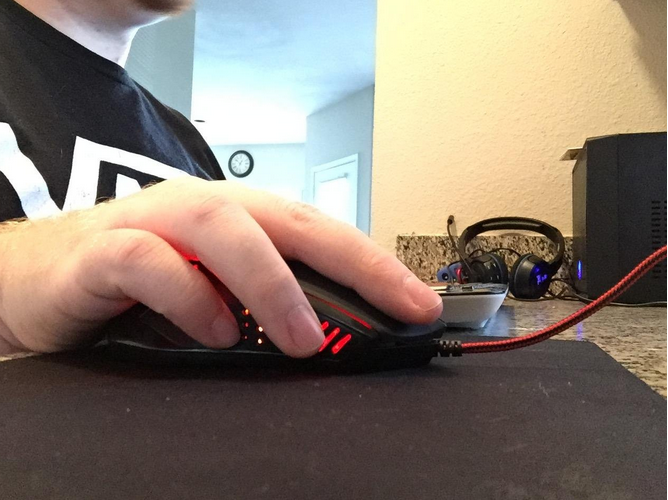 The colors used on this mouse are red and black and the combination is very tastefully done. The black dominates and the red is designed to highlight the side buttons, and other areas like the scroll. Even more, the mouse lights up (when in use) from the inside with a red light resembling the belly of a dragon that prepares to breathe fire. That is totally cool!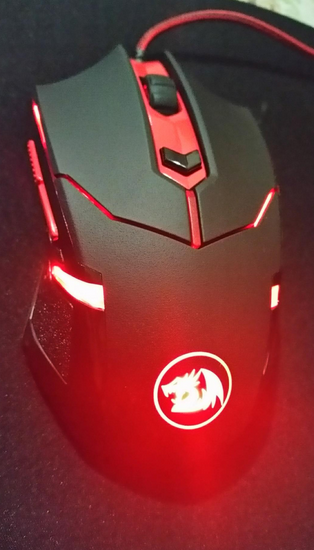 Besides increasing the coolness factor, the Redragon logo, the sides and two small areas on the top light up during usage allowing you to use the mouse at night as well. One word of advice though, the light can be pretty bright and you can't turn it off.
When it comes to comfort and durability, the mouse rated quite well as it is equipped with an anti-skid scroll wheel, Teflon feet that won't wear off easily and the cable is designed with high-strength fiber cable that is braided for extra durability. Also, the cable measures about 6 feet so you can play from your couch if you want.
Functionality of the Redragon M601 Gaming Mouse
Of course we know looks aren't everything which is why we made sure to test out the functionality factor during our Redragon M601 review.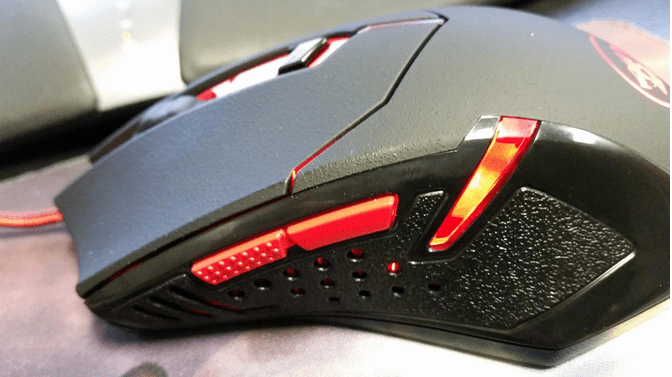 Redragon M601 has Programmable Buttons
A great gaming mouse must allow you to program various buttons for shortcuts and activities. This way, you can customize it according to your needs in the game. The Redragon M601 has 6 buttons (the 2 big ones everyone knows, two close to the scroll wheel and two on the left side). The ones on the side can be programmed to perform any action you want.
As you can see it's not that much space for customization with this mouse, which is why we won't recommend it for any MMO game. However, if you are more a FPS or MOBA gamer, this mouse will definitely fulfill all your needs.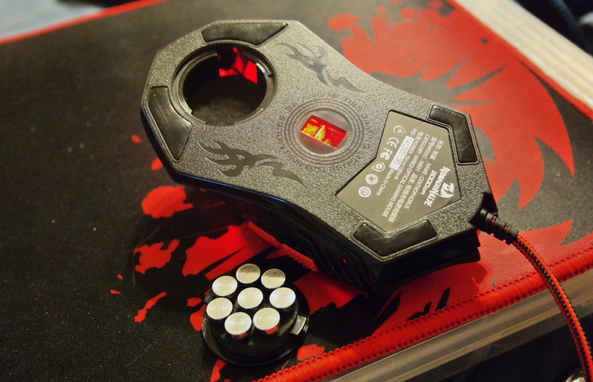 Redragon M601 Gaming Mouse Has Weights
The mouse is delivered with an 8-piece weight tuning set. If you're a beginner in gaming you might wonder why a mouse needs a weight tuning set. Well, it may seem weird at first, but it's all about comfort.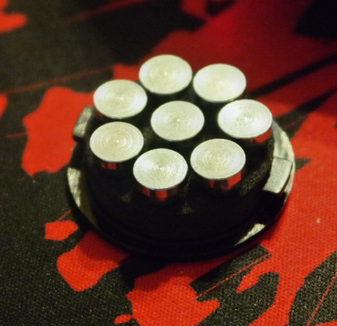 The weights are implemented on the belly of the mouse, right where the very, very old models used to have a scroll ball (if you're older you'll know what I'm talking about). To see the weights, you'll have to remove a small lid that is easy to identify. You can go with weights or you can go without, it's totally your choice. By adding or removing these small balls you will find an optimal weight for each game that will help you play better (our opinion).
Speed of the Redragon M601 Mouse
A mouse's speed is actually the maximum speed the cursor can be moved on the screen. The Redragon M601 supports a maximum of 2000 dpi, which is great for a budget gaming mouse. There are indeed devices that can go higher, but for beginners and occasional gamers this is a great mouse.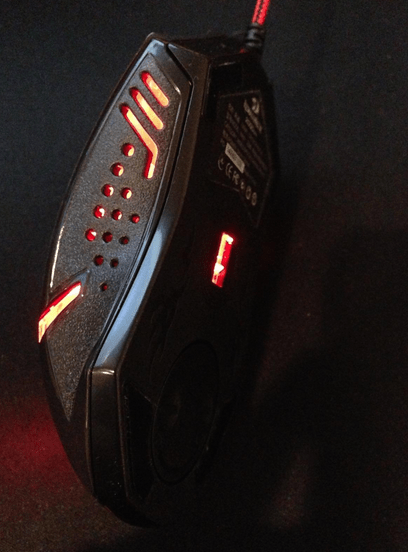 Even more, the mouse implements 4000 FPS and 15G acceleration which is perfect for any type of gaming.
All-in-all, during our Redragon M601 review, the mouse performed exemplary and even resisted any endurance tests we performed with both advanced gaming and physical abuse (this means hours of playing, moving on a rough surface with and without a pad, and overall not being so nice with it).
Redragon M601 Centrophorus Software
Of course, any device today must be easy to install and use. Thus the M601 can be used on any of the Windows versions (going back to XP) and on a Mac computer.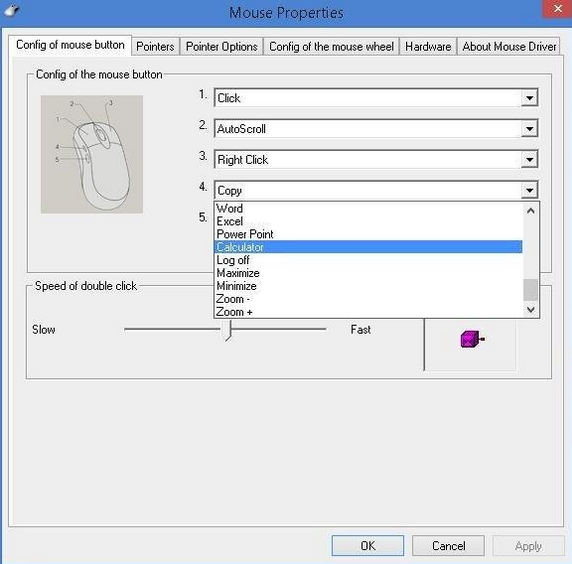 The side buttons can be programmed using an app that is free and easy to find online and all the buttons are very easy to activate. Also, the mouse is pretty light without weights so, if you feel it's too heavy you can always ditch them. However, weights are great during gaming so you might want to keep them close.
Redragon M601 CENTROPHORUS Gaming Mouse Unboxing pic.twitter.com/Tm6spCozhp

— David (@1354840978David) January 6, 2016
Final Thoughts of the Redragon M601 Review
After a thorough Redragon M601 review, we can definitely say that this is an affordable mouse, with interesting features, that behaves well even in advanced games. It is great for beginners and gamers at a medium level who don't need to fight off an entire army at a time. The M601 is easy to use and very comfortable so we can recommend it as a reliable, fun mouse. It stands up there for the best cheap gaming mouse.