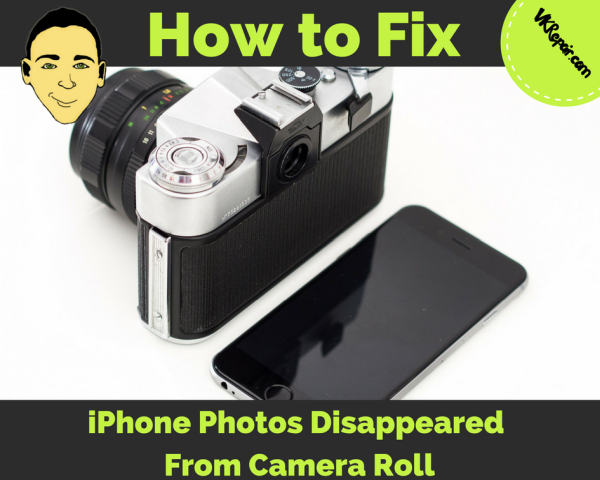 How to Fix Photos that Disappeared From iPhone
Your iPhone photos disappeared from your camera roll. Why is this happening? Are they gone forever? Before you cry over all your lost selfies, wedding photos, baby pics, and vacation videos, let's see if you can fix the problem first.
Why did My Photos Disappear From iPhone?
There are actually several reasons why this could happen. If you have recently installed iOS updates or restored an older backup of your iPhone, you may not see your more recent pictures.
If other people have access to your phone, it is possible that they could have deleted photos without you noticing.
If you used the "hide" option, your photos will also not appear in your camera roll.
Another possibility is that you signed into a different iCloud account or your other iCloud account is synced to your iPhone with different photos.
Steps to Fix the iPhone Photos Disappeared Issue
If your photos disappeared from your iPhone and you want to fix it, here are a few things to try.
Restart the iPhone. This is always the first thing you should try. Turn it off and turn it back on. This may help to fix the problem if you recently updated your iOS. If you still don't see your missing photos, move on to fix number 2.
If someone else has access to your iPhone, ask them if they deleted the photos. If they have, it is likely that the photos are lost, unless your iPhone has recently been backed up to iCloud or to your computer. You can check the recently deleted photo album in the Photos app. You can restore photos that were deleted in the last 30 days in this album. If you still don't see your photos, you can try to restore a previous back up and see if the photos are still there.
Check your iCloud account. Make sure you are logged into the correct iCloud account and your iPhone is set to automatically sync photos to and from your iCloud.
If you used the "hide" option, you can find your photos in the "hidden" album in the Photos app. From here, you can choose to "unhide" some or all of the photos by choosing "select" followed by the "share menu" and "unhide" or you can leave photos hidden and access them in this album in the future.If you don't see a Hidden album, that means you do not have any photos that are hidden.
How to Prevent Disappearing Photos in iPhone
Hoping to prevent this problem in the future? Here are a few things to consider doing:
Don't allow other people to access your phone. If they can't access your phone, they can't delete your photos.
Backup your iPhone often. Once a week should be good unless you take 100 new photos a day, then you might want to back it up more often.
Restart your iPhone once a week. This will allow things to refresh and reset so that things should run more smoothly. This can also help prevent other issues as well, such as your phone running really slow or the screen freezing.
Don't hide photos. If you want to see your photos in your camera roll, don't hide them.
 Conclusion
Disappearing iPhone photos is actually a pretty common problem. Don't worry, you are not alone. Now that you know what is most likely causing the problem, how to fix it, and how to prevent it from happening in the future, your photos should be safe.