Everything you need to know about the MSI Super Charger
For a few years now, MSI (one of the most trusted names in performance computing parts and hardware) have included a system utility that they've developed with some of their truly premium motherboard solutions.
One of the most ingenious little additions to be added to already performance tuned motherboards, the inclusion of an MSI super charger can transform the way that you use your computer – and especially the way that you use high speed USB devices.
If you'd like to learn a little bit more about everything that the msi super charger brings to the table, you're going to want to pay attention to the inside information we include below!
What is the MSI Super Charger?
The MSI Super Charger is essentially a system utility built right into the motherboard itself and the bios of the motherboard that allows you to charge devices that are plugged into this USB port much faster and more efficiently.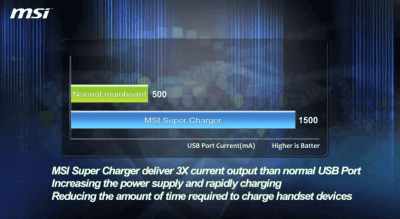 This is especially important for those that have multiple mobile devices that need to be powered quickly come or mobile devices that draw a lot more power than traditional USB components – portable external hard drives, for example.
How can I take advantage of the MSI Super Charger?
You are going to know if your motherboard includes the MSI Super Charger by looking at the actual motherboard itself. You're going to want to look for a red USB port, as this is how MSI delineates "standard" USB ports for their supercharged ones.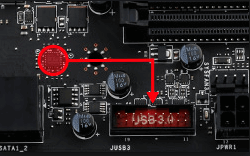 All you have to do to take advantage of the supercharger is to simply plug your USB device into that port – everything else is handled by the motherboard and you will be off to the races!
Is the MSI Super Charger worth owning?
You bet it is!
The MSI Super Charger component is going to allow you to charge up mobile devices a lot faster than you ever would have been able to previously, but it's also going to do so without wearing down their batteries, drawing down their batteries, or causing any inefficiencies and extra heat along the way.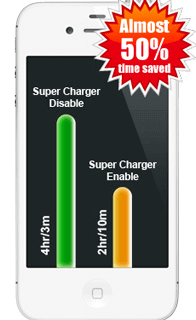 If you know anything about performance computers (and if you own a motherboard with this component the odds are good that you do), you're going to know just how important it is to recharge things while minimizing the heat produced in the process.
Definitely strive to get your hands on a motherboard with this component – it's well worth it!