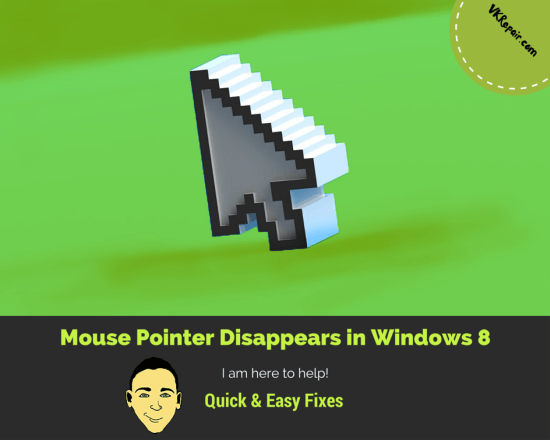 Windows 8 Mouse Pointer Disappears Quick Fixes
If you've been dealing with a mouse pointer that disappears from time to time when using the Windows 8 operating system, you are nowhere near alone! When your mouse pointer disappears Windows 8 or 8.1, it can be quite annoying and a real pain.
This problem is so common that Microsoft themselves have addressed the issue, providing pretty simple and straightforward fixes that allow users to troubleshoot the issue all on their own. If you have continued to notice these kinds of issues, don't hesitate to take advantage of the user tutorials we've included below to solve this issue once and for all.
Let's dive right in!
Mouse Pointer Disappears Windows 8 Troubleshooter Fix
The easiest way to resolve the issue where your mouse pointer disappears in Windows 8 is to simply press and hold the "Windows" and "W" keys on your keyboard at the same time.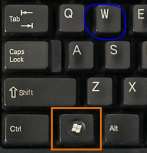 You'll be able to enter into the "Settings" menu, at which point in time you're going to want to navigate to the "Troubleshoot" section.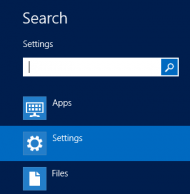 Once inside this menu, you'll want to find the icon that shows the "Hardware and Sound" area, and then left click into that menu. Find the "Hardware and Sound" button, left click into that menu, and then left click on the "Next" button.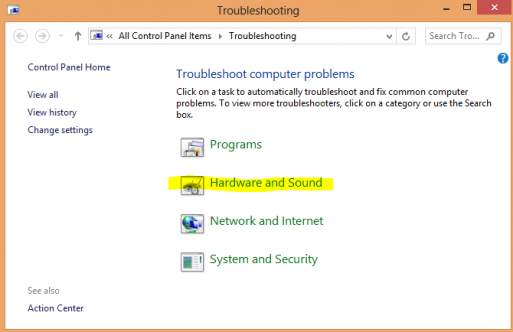 Follow all of the on-screen prompts that run you through the built-in Windows Troubleshooter, and at the conclusion of this process you'll be asked to reboot your computer.
Power back and you should notice that your frozen or disappearing mouse is back and good to go!
Mouse Pointer Disappears Windows 8.1 Fix With Msconfig
Even if your mouse has disappeared on the screen you should still be able to navigate to msconfig.

Press the Windows key on your keyboard to bring up the start menu on your Windows 8 or 8.1. Simply type the phrase "msconfig", and then click on the "msconfig" icon that presents itself upon the conclusion of your search.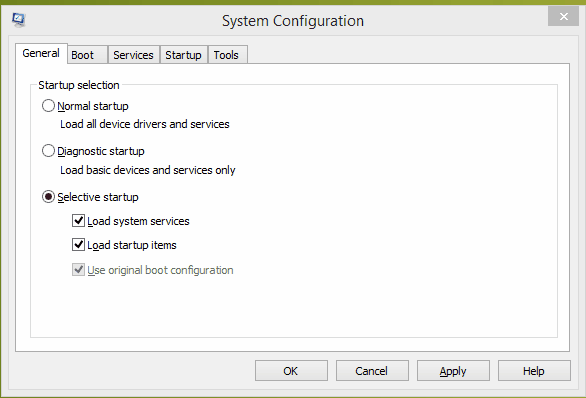 Navigate to the "Services" section (it will be in the upper corner of the window), and then check the box that says "Hide all Microsoft services". Click on the "Startup" tab (again in the upper corner of the window), navigate to the "Open Task Manager" section, and then click on the each item – one at a time – by selecting the "Disable" button.
Simply reboot your computer and you'll notice that your mouse has become unfrozen on the screen. This will allow you to use your computer as normal, now that you have clean things up in the "msconfig" section of your computer. Basically what you are doing is disabling any program that isn't Microsoft, from running as soon as you start your Windows 8. There might be a program that is interfering directly with your mouse's driver.
Windows 8 Mouse Pointer Disappears Due to a Function Key
So this might be the simplest, yet often overlooked solution. Most Windows 8 Laptops have a function button on their keyboard that disables these mouse, or makes the mouse pointer disappear. Often times the user hits the key by accident, and thinks that there is a major problem with the laptop.
Look at your function keys (located at the top of the keyboard labeled F1 to F12). If you see a mouse icon, press the FN key and the corresponding F# key. For example, on a Toshiba Satellite laptop, this is located on the F5 key. Therefore you would press FN + F5.
A lot of users tend to hit the wrong keys when they are used to using the F keys for quick shortcuts. In the Toshiba example, a user might be pressing F5 to reload the page. However, they might hit the FN + F5 key and disable their mouse by mistake.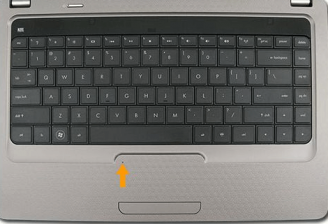 Alternatively, another area were you can find the on and off switch is on the touch pad of a laptop. This is typically located on the top corner on the touch pad.
Windows 8 Mouse Pointer Disappeared When Typing
The mouse pointer disappears in windows 8 because it is meant to disappear. Well, that is what Microsoft would like anyways when you type. This built in function within Windows 8 and Windows 8.1 can create confusion in many unfamiliar users. Fortunately, turning off this function is pretty straight forward.
Go to the start menu and search for the control panel

.
Click Hardware and Sound.

On that window you will see "Mouse". Click it.

There you will find the Pointer Options.

Simply uncheck "Hide pointer while typing".

Click Apply and OK to save.
Mouse Pointer Disappears Windows 8.1 Due to Driver Issue
Often times a driver update is not compatible with your computer, or the opposite can be true. You might just have to update your drivers. If the roll back option is enabled, try rolling the driver update back to see if the driver update was at fault.
The device manager can be found by going to the start menu and typing in "Device Manager".
Once you are on the device manager, locate "Mice and other pointing devices".
Click the arrow to show more devices.
Right click on the device.
This will show a drop down menu, click "properties".
Navigate to the Driver tab.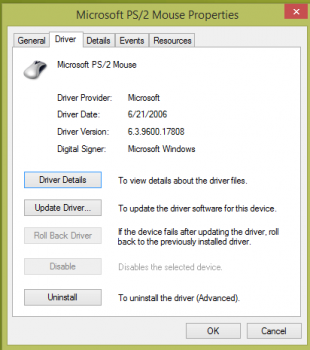 Here you will see some driver options for the mouse. Notice how the "Roll Back Driver" option is not enabled. This means that I have not recently updated my mouse driver.
If yours is enabled, try to roll back the driver to see if it fixes your mouse pointer disappears windows 8 problem. If you do not have it enabled, try to update your driver instead.
Mouse Pointer Disappears Windows 8 ELAN Disabled
Some laptops have an ELAN tab in their Mouse properties. This has to be enabled or else you are going to have problems with your mouse.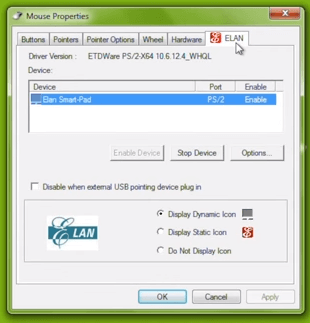 Simply head to the mouse properties by searching it via the start menu. There you will find the ELAN tab. Make sure it is enabled!
Other Solutions
If none of these solutions have worked for your mouse pointer disappears in windows 8 problem, you can try the following solutions:
More Windows problems? Take a look at our Windows Tutorials!