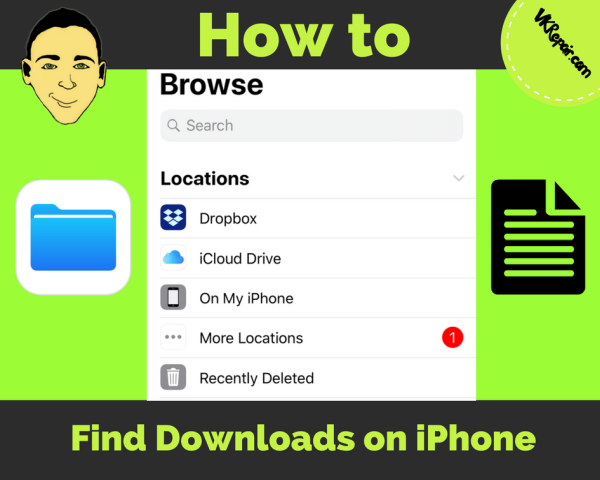 If you have previously downloaded a file on your iPhone, I bet you're probably wondering where it is. Some people might argue that it is impossible to do this. But that is actually not as true as one might think.
It is actually possible, it just isn't generally the same as opening a file manager to see every file you have ever downloaded. Here is some information on how to find downloads on iPhone:
Where Do Downloads Go iPhone?
If they aren't going to a file manager, where are the downloaded files on iPhone? This is actually a really cool feature of iOS. Instead of going to a single location, the iPhone detects the type of file and downloads it to the app that it is associated with.
For example, if you download a picture, it will save to the photos app. If you download a document, it will save to the word processing app you have on your phone.
Ways to View Downloaded Files on iPhone
There are actually ways that you can find and view your downloaded files on iPhone. Here are a few ways to do this:
Save to iCloud
Certain file types can be saved to iCloud. This will allow those files to be stored in the cloud and you can view a list of these files with the iCloud app or in your web browser on your computer at iCloud.com.
Download a File Managing App
In the app store, there are several options for file managers and apps of that sort that will allow you to view your downloaded files all in one place. It is important to note that most of these apps are not free and some of them even require a monthly or annual subscription.
But this is an option if viewing downloaded files is important or necessary for you.
Use iOS 11
iOS 11 has a new Files app. It is still in the beta testing stages and will hopefully continue to improve over time. Essentially, this app acts as a file manager. It allows you to be able to see all of the files that have been downloaded and saved to both iCloud and your iPhone.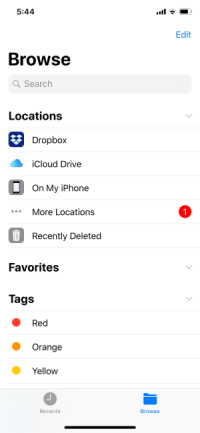 Because it is still in beta testing, the features are still limited but it does show promise. To use the Files app, you must have iOS 11 as it wasn't added to iOS until iOS 11. To use iOS 11, you must have an iPhone 5s or newer.
If you are using a newer iPhone but you still don't see the Files app, all you need to do is go to Settings and Check for software update. Once you have updated your iOS to 11, the Files app should appear somewhere on your home screen. If you can't find it, you can search for it with Siri.
Conclusion
You can view downloaded files on iPhone, though unless you are using iOS 11, it is not necessarily the easiest task. If iOS 11 is an option, use it. Otherwise, take advantage of iCloud storage or you will have to download and most likely pay for a file managing app.