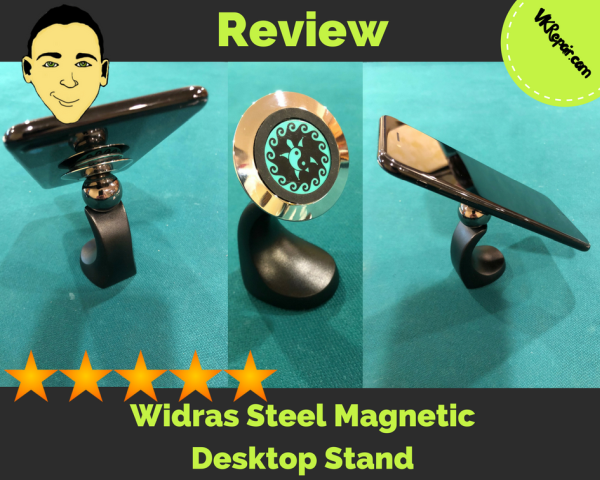 A phone/tablet stand is quite useful these days when you can use mobile devices for video calls, navigation, or even enjoying as many YouTube videos with cats as you want. Most people use a car mount for their phone, but tend to forget that a desk stand can be just as useful. This is the phone stand that you NEED in your life!
Best iPhone Stand Review
Well, for those of you who don't really enjoy a bulky case, with an integrated stand, Widras created an easy-to-use stand that can be installed on a wide range of hard surfaces (usually metal, plastic, glass, or wood). Furthermore, the stand offers 360-degrees rotation, which comes in handy when you want to reposition your device's angle.
The stand can be used on any type of smartphone or tablet, and is made entirely of steel for increased durability. It's also quite heavy, so it won't flip over with a bigger device.
But let's have a look at the things you'll get in the package and how to actually use the stand to increase your comfort.
Package Content
The Widras Steel Magic Stand comes equipped with a lot of stuff, so you can use the same stand with several devices (not simultaneously, though).
The package comes with:
Dash Ball Mount – the base of the stand, with a steel ball on top. The ball can't be rotated or moved in any way, but you can use it to swivel the magnetic discs in any direction you want.
Magnetic Disc – this one is to be placed on top of the ball, and serves as a support for the phone/tablet.
Large Size Metal Pads – to place on your big devices' backs (tablets of large phones). If you have a case, I recommend placing it under the case, on the phone cover.
Small Size Metal Pads – for most smartphones.
3M VHB Adhesive Bands – for placing the pads on the phone's cover.
Cleaning Wipes – for cleaning your phone's cover before placing the metal pads
Tips on How to Use it
The installation process is quite simple as all you have to do is place one of the four metal pads on the back of your device, and have the stand and magnetic disc installed. From now on, whenever you need your hands free, it's enough to get the device close to the tip of the stand and arrange it in the angle you need.
Let's say you're at your desk and you have to answer an email really fast, but you also don't want to interrupt the Skype call you're having with a good friend. All you have to do is place the phone on the stand so they can still see your face, and your hands will be free to reply using your laptop or tablet.
Another good use of the stand would be when you want to use your phone to record a video while you're working, or have a chat with some work colleagues when you're on a bus or other type of moving vehicle.
In any of these situations, it's enough to get the stand on a hard surface, make sure it's leveled, and stick your mobile device to it. It's that simple!
Final Thoughts
This Widras stand is one of the best stands I have ever owned. Unlike most of the stands out there, this one feels sturdy and well made. It is durable and is not a cheap plastic mount like most stands.
It has a real elegant look to it, catching your eye when there is no phone on it. It compliments my desk quite well.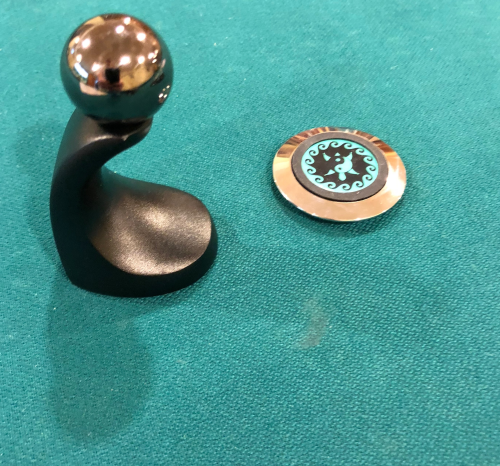 The functionality of the stand works great. I can easily drop my iPhone onto the stand with ease, and use the 360 degree ball pivot to angle it just right.
Even though I am using it as a desk stand, this can also be used as a car mount. The adhesive is strong enough to support this anywhere you put it. If you are into magnetic stands, you should definitely check this one out.