How To Install Apple's New iOS 11.3 Beta 2 Update
Remember when you first got your iPhone? You probably spent all day trying out all of the new features, testing to see how fast it was, and downloading all of the apps you couldn't run on your old model. Right when you took it out of the box, you were probably pretty pumped. The hardware is always impressive on new releases from Apple, but the improved operating system on each one is where they really get their power.
When you purchase a new iPhone, it'll usually come pre-installed with the latest iOS operating system. This ensures that the phone is up to date, and is able to handle the most current app versions and features from Apple.  That being said, Apple is always releasing software updates for its phones, and each one is better than the last.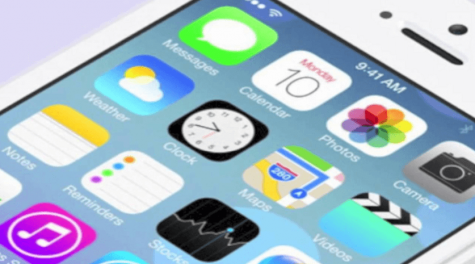 Software updates are designed to help iPhones run smoother and to make them compatible with other newly-released devices. When a new software update is released, you'll likely get an alert asking you to upgrade. Sometimes it may get a little annoying to be reminded to update your iPhone's software, and you may like the software version you're already running.
However, in most cases, an Apple software update will make your phone work better and will enable it to become even more useful than it already is. This spring, Apple will be releasing the iOS 11.3 software update. The new update is especially useful for those using the iPhone X, and comes packed with a ton of really incredible features. Currently, you can actually try the iOS 11.3 Beta to get a feel for what the new interface will be like in the spring. Before we go over on how to install iOS 11.3 Beta, let's see what's inside 11.3.
Whats New in iOS 11.3
First and foremost, the iOS 11.3 update allows you to monitor your battery's condition. This is something separate than simply knowing how much battery you have remaining. With Apple's new update, you can actually see how close you are to needing a replacement battery. You can go to "Settings" then "Battery", and see a full display of how well your battery is performing. Considering that batteries don't perform perfectly forever and do lose overall power over time, this is a great addition.
For iPhone X users, you'll also get four new animoji creatures. The iOS 11 update first introduced animojis and came pre-loaded with twelve different choices. With the iOS 11.3 update you'll find an added lion, bear, dragon and skull.
For those that are interested in the iPhone's augmented reality feature, the new software update comes with ARKit 1.5, which recognizes vertical surfaces and surfaces with strange shapes like circular tables. It can also detect objects like signs, posters and artwork, and was designed to allow AR developers to unlock their full creativity.
You can also read and delete iMessages from any connected device. With the iOS 11.3 update, you'll be able receive an iMessage on your laptop, and also delete it without having to do so on your phone. It was originally supposed to be released on the previous update, but Apple has been waiting for its new update to release it to the public.
Lastly, there is a new app pre-installed in the iOS 11.3 update called Health Records. It is way of easily accessing your health information. However, this app will only work if your health care provider has decided to take part in using the app as well. Apple promises that more hospitals across the country will start using Health Records to make patient care more efficient.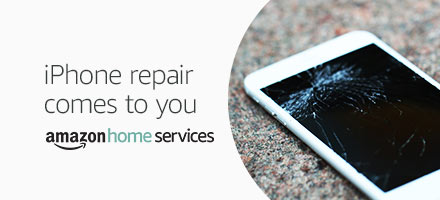 How To Install iOS 11.3 Developer Beta
Apple has said that the iOS 11.3 will be available for the iPhone 5S and all later models, the iPad Air, iPad Pro, iPad fifth gen and iPad Mini 2. Right now, though, you can download the Beta version, and it's actually pretty easy. Here is how to install iOS 11.3 beta, just follow these steps:
Go to beta.apple.com. You will be taken to the Apple Beta Software Program website.
Choose Sign Up if you never enrolled in the beta program, otherwise Sign in.
Log in using your iCloud ID. You may be prompted for a verification code if you have two-step verification enabled.
For iPhones click on iOS, and then click "Enroll Your iOS device."
You will then be taken to a new page that asks you to perform a system backup.
To do this, connect your iPhone to your computer and open iTunes. You can also do an iCloud backup.
Open your device preferences, select "iPhone" and then hit "Backup."
Now, from your iPhone, go to beta.apple.com/profile to download the configuration profile.
Click "Download Profile" and follow the instructions to complete your installation.
Press Allow for the Configuration profile.
If you have multiple devices, it will ask you to choose one. Choose your iPhone.
It will open the Install profile settings. Press install.
Enter you passcode if you have one.
Select "Install"
It will then ask you to restart, hit restart.
Next, open your device's Settings and tap "General." Then tap "Software Update"
You should see that there is a pending update labeled "iOS 11.3 Developer Beta"
Tap "Download and Install" and the update will begin.
If you have issues downloading the iOS 11.3 beta, make sure you are connected to a stable WiFi. The download can take up to an hour in some cases, so make sure to not wonder out of the Wifi Coverage or it will pause the download.
The iOS 11.3 update is sure to make iPhone user's lives even easier, especially those who already have the iPhone X. With all of the new features included in the update, it's hard to imagine that anyone would want to continue using the previous version. That being said, you can always downgrade if you feel the need. Considering how easy it is to install the beta version on the iPhone, everyone should at least give iOS 11.3 beta a try.