How to Fix WiFi not Showing up on iPhone
A lot of users have experienced the issue where their iPhone won't pick up WiFi at all. This can be quite annoying because a lot of people are dependent on their WiFi and their iPhone is definitely not so useful without it.
There are a lot of different things which might be causing this issue, however the solutions are usually quite simple. An iPhone without wireless networking capabilities definitely doesn't sound very pleasant but we promise that this article will help you understand what went wrong and answer the question "Why doesn't my iPhone pick up WiFi?
Reset Network Settings
If you needed to change certain network settings to accommodate your Internet provider or your mobile operator, chances are that you have possibly interfered with some of the most important network settings on your iPhone. Luckily, fixing these issues is quite easy and they require almost no hassle.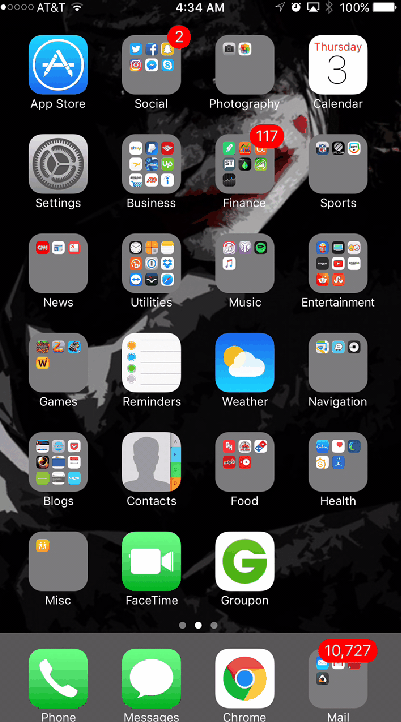 Start off by opening your Settings. Scroll until you locate the General settings and open them. After clicking Reset, you will be prompted to enter your passcode if you have one set up. Select Reset Network Settings to confirm the reset of your network settings. This will cause your iPhone to restart and all of your network settings are going to reset. Note that you will have to enter all of your WiFi passwords again but it's worth it if it's going to fix the issue.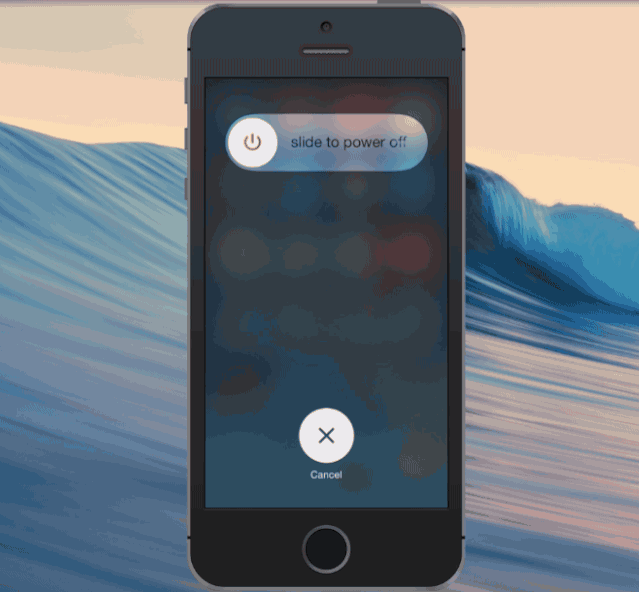 Restart the iPhone and the Router
A lot of iPhone related problems can be fixed simply by restarting your iPhone. However, if that does not work for you, the problem might lie in the router itself. Turn off the router by holding the power button for a couple of seconds. Wait for a couple of minutes before turning it back on.

One of the additional things I would try if my iPhone will not pick up WiFi is changing the WiFi password completely. To do so, enter the router's IP address in your browser to bring up the router login. In most cases the IP address should be 192.168.1.1, however if that does not work, google your provider's login for the router to find the right IP address they are using.
This will open a screen prompting you for a password, which should be written on the router itself. If you have manually set up the router login password and forgot it, you will have to reset the router.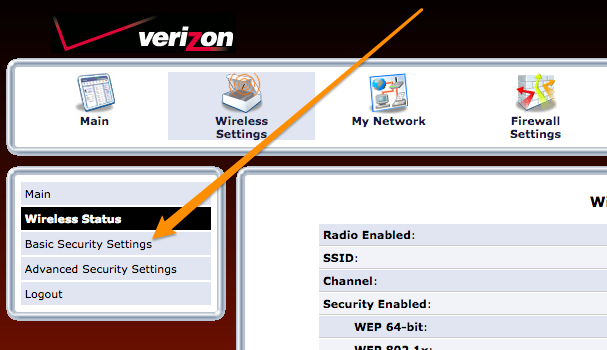 After entering the password, go to the Wireless Settings tab. On the left side you will find Basic Security Settings. This is where you can change the WiFi password to something new. Changes should be effective immediately so make sure you notify everyone who is using the same wireless network.
After the passphrase has been changed, go ahead and reconnect to the WiFi on the iPhone. You will be prompted to enter the password since you have changed it.
After you check all of the software issues which may be the cause of the WiFi not showing up on iPhone, your final option might be to simply readjust or replace the WiFi antenna. Open up your iPhone and check whether the antenna is properly connected. If it is, you might want to try replacing it all together, as it is not an expensive part. Here is how to do it.
If your phone is still under warranty, you probably won't be charged for this and you might even receive a new phone if the issue is caused by faulty iPhone in the first place. However, even if your warranty has expired, you should still consider getting a replacement antenna because it's definitely one of the cheapest iPhone parts. Just don't open up the iPhone if it is still under warranty, as that might void it. Instead, visit an Apple store and have them look at it.