When you are unavailable to answer the phone, you can set up your voicemail so that someone can leave you a voice message and you can contact them later. This is especially useful if someone is calling from a number you don't recognize or they need to leave you with important information but are unable to reach you.
Why Forward A Voicemail?
What would be the purpose of forwarding a voicemail? There are several reasons that you might want to keep a voicemail. Documentation of an event that took place, saving someone's last words, sharing a voicemail with someone else or maybe just to keep records for business purposes. Whatever your reason for wanting to forward a voicemail, there are several ways for doing so.
How to Forward a Voicemail to Email
There are several options that allow you to forward a voicemail to email but there is one option that is much simpler. All you have to do is use your iPhone's voicemail. Here are the steps:
Open the Phone App
The green phone app is usually located at the bottom of the screen when the phone is unlocked unless you have moved it elsewhere.
Go to the Voicemail Tab
The voicemail tab is the last tab on the far right at the bottom once you have opened the Phone App.
Select the Voicemail
Choose the voicemail that you wish to send. When you do this, you will see several options: audio, call back, delete, information, and share.
Select the Share Option
Choose the share option and all available ways to share will pop up in a menu at the bottom of the screen. This will include things like email, message, voice memo, and other apps you may have on your iPhone.
Select Email
If you want to send it to email, choose the email option. This will open the Email App with a new email that has the voicemail attached.
Input Recipient's Email
Add the recipient's email. You can also add a subject and a message to include if you want to do so.
Send When the email is ready, make sure you have an internet connection and tap the send button. Then you're done.
With this method, you can actually forward to other apps, text messages, email, iMessage, and more. But this is not an automatic forwarding option. For a more automatic way of forwarding voicemails when you receive a new voicemail, read on.
Automatically Forward iPhone Voicemail to Email
If you are wanting to forward your voicemail to email automatically, it is a little more complicated. But there is an app for that, several actually. Some apps offer free services with paid options while others require you to pay before you can use their services.
But if you are wanting to forward all voicemail received, you will have to go beyond the basic voicemail services offered by Apple.
Some of the apps to consider include:
These apps include several features aside from forwarding your voicemail to the app or to email, they can also transcribe voicemail, reply to voicemail, send SMS, and more. Each app has its own features so you will have to decide which one works best for you.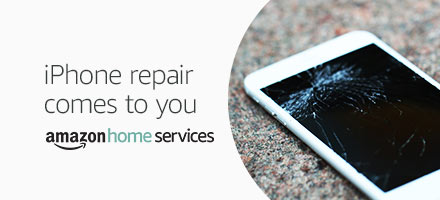 Conclusion
Whatever your reason is for wanting to automatically forward iPhone voicemail to email, you have some options to choose from and it is possible. You just have to figure out which option is suitable for you and get everything set up.