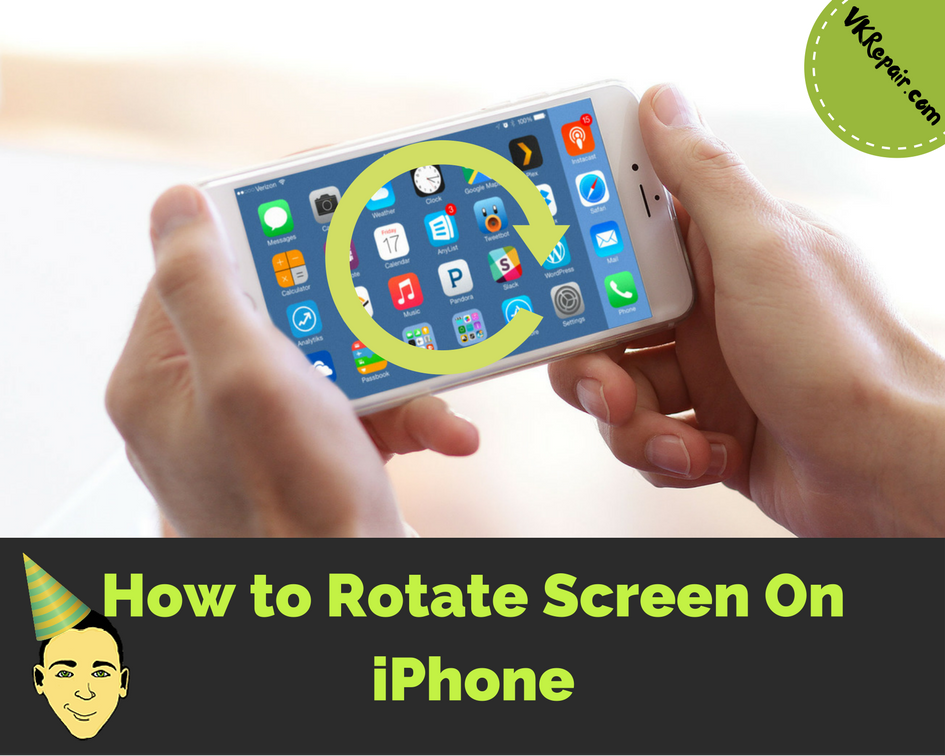 How to Rotate Screen On iPhone
Are you trying to figure out how to rotate screen on iPhone? If your answer is yes, you came to the right place. This particular article will focus on giving you some tips on how to activate the rotation feature on your iPhone to make viewing easier without having to tilt your head. This is how to get your iPhone to go from portrait mode to landscape mode.
What is the Point of iPhone Landscape Mode?
First off, let us start by describing the problem more clearly. Some features on the iPhone, such as the browser, can have a very limited field of view while in portrait mode. Most users have difficulty viewing certain things such as websites on the square portrait screen. This is where the screen rotation feature comes into play.
Here are some additional features you will get if you go into landscape mode:
A bigger screen for things such as watching full screen videos
Split Screen
More keys on the keyboard
Tab view in safari browser
More folder pages on the home screen
Rotation is available in all iPhone models. All you have to do is learn how to activate the rotation feature if it is not already activated. Below are a few of the important steps that you need to make it work.
How to Activate Screen Rotation on iPhone
Turns out turning the rotation feature on is embarrassingly simple. Apple is always updating their iOS, it is easy to get lost in there!
With the iPhone turned on, unlock your phone.
Swipe up, you will see the gray menu called the Control Center Menu.
The icon on the right is the rotation lock: 
If you want your iPhone to rotate into landscape mode, make sure the lock is not activated (white).
How to use the Screen Rotation feature on the iPhone
How do you know if you can use an app in landscape mode? Simply rotate the iPhone sideways. Doing this will rotate the screen in the same direction subsequently. If the screen orientation changes, the answer is yes. On your home screen, try out some of the applications that you already have stored on your iPhone. You can test the screen rotation feature by opening some of these applications.
Try out some of the cool features that we mentioned in the begging of the article!
What if your iPhone Screen does not Rotate
As long as the rotation feature is turned on, the iPhone screen should rotate. If it does not rotate, it might be because:
You have an older version of iOS that does not support it
The app you are trying to use in landscape mode does not have this feature
The sensor on your iPhone is broken
Check out apple's answers that might help you.
Conclusion
These are just some of the many steps that you can take to activate and figure out how to rotate screen on iPhone. Using this feature will allow you to enjoy the iPhone even more so than before. You should give it a shot, a lot of apps utilize this feature to give you more options as the screen becomes larger.
(Visited 315 times, 1 visits today)